Stub article
This article about level is a stub. You can help this wiki by adding to it.
Level01: La Roca is the first level in Captain Claw. It features Officers and Soldiers as two main enemies and Rats as a small enemy.
Level Description
Edit
The first level is set in the Spanish Empire's Prison, La Roca. With the lowest difficulty in the game, the traps represent no problem to beginners and accustomes the player with the gameplay. At the end of tthe level the player achieves the first piece of the map.
Walkthrough

.

Edit
Armed with his weapons and a specially acquired power (and as bonus with 6 lives), Captain Claw begins his adventure.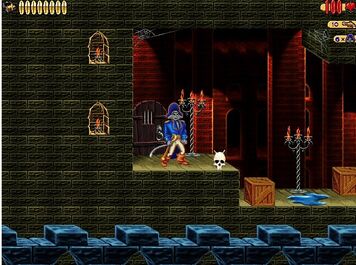 First checkpoint
Edit
Captain Claw discovers the main two units and their methods of fighting. Achieving the first checkpoint is a fairly easy task, though some complex traps unravel.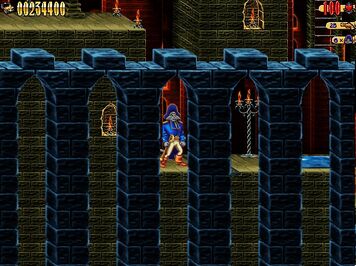 Second checkpoint
Edit
By now, at the second checkpoint Captain Claw is prepared for more challenging task. As it can be observed from the photo, the player has to descend where he will discover a new trap, the moving slab over a "bed" of spikes.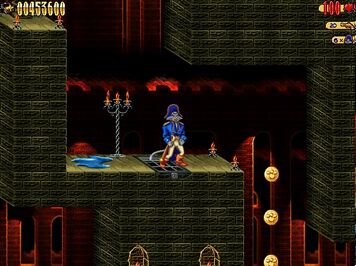 Enemies description

Edit
Officers are the easiest enemies to kill as their weapon of choice is a sword. Soldiers are using guns and can hit the player at both long range and short range, at standing stance or crouched. Rats are an additional unit which are aiming at the player with hand grenades which cause damage. Their hitpoints are equal with those of the soldier and because of their size (very small) they are a difficult target.